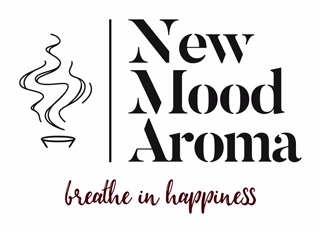 THE NEW MOOD EXPERIENCE
Breathing in Happiness never felt so good!
Have a New Mood delivered to your door every month. Each month receive a unique aromatherapy inhaler made with pure essential oils or extracts. Intentionally designed essential oil blends in a portable personal inhaler for use daily. Plus you have the option to support your new mood with a journal and a special little gift to enhance your experience.
---
NEW MOOD AROMA SUBSCRIPTION
$17.97/MO. WITH FREE SHIPPING
INCLUDES:
A Themed Personal Aromatherapy Essential Oil Inhaler
A Themed Affirmation Card Every Month
A Detailed Description of the Aroma Blend Benefits

Each month receive a new mood essential oil inhaler. It's like a little self-care to carry in your pocket everywhere you go– convenient and easy to use.
Each New Mood Aroma inhaler is designed to inspire, uplift, or comfort you as you move toward peace and joy. Feel energy in your life, focus your goals, and add little moments of self-care with intention to your day.
*Packaging, giftbags, or wrapping may vary with individual shipments
No Contracts. Cancel Anytime. $17.97/month with Free Shipping
---
NEW MOOD PLUS SUBSCRIPTION
$27.97/MO. WITH FREE SHIPPING
INCLUDES:
Personal Essential Oil Inhaler
Themed Affirmation Card
A Detailed Description of Aroma Benefits
A Uniquely Designed New Mood Journal
A Special Little Wearable, Edible, or Useable Gift from a Women-Owned Business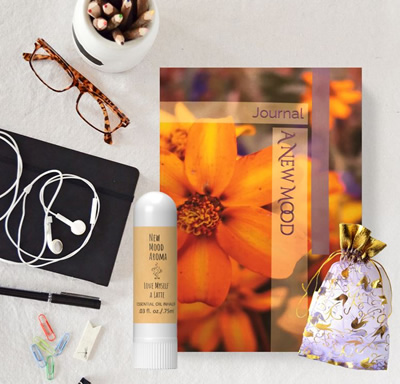 PLUS:
In each monthly package, find self-care for the senses to encourage a new and creative mood, support authentic expression, and to help produce positive thoughts, expanding your capacity for living greater!
Perfect to combine with meditation, prayer, or quiet reflection.
*Packaging, giftbags, or wrapping may vary with individual shipments
No Contracts. Cancel Anytime. $27.97/month with Free Shipping