Founder of fibroCARE and the Conquer Your Reality™ programs, a Fibromyalgia Lifestyle & Happiness Coach
Dr. Jen Bickerton is an advocate and educator for positive life change, promoting change through choice. A graduate of Logan College of Chiropractic and an expert in dietary supplements, she is committed to teaching about the importance of self-care, the concept of choice, and the need for developing clarity for your life.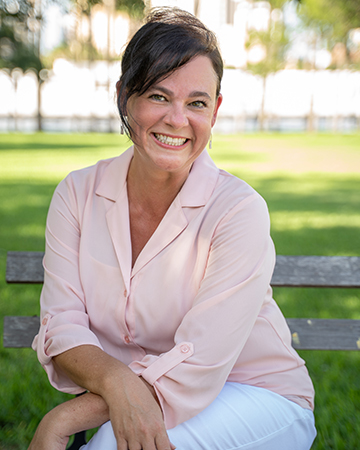 As a Certified Professional Life & Happiness Coach, Dr. Jen will help you discover your own solutions for living life your way. Through a system developed from how she changed her own life—going from chronic illness and poverty, to living a happy, peaceful, healthy and abundant life, she teaches others how to choose their own path and follow it to their chosen life.
Join Dr. Jen either in an online workshop, or work with her one-on-one, as she shares strategies she learned after documenting the patterns of her own struggles with chronic illness, low motivation, severe financial stress, and relationship difficulties. She will guide you on a new journey to redesign life the way you want it!
Today, Dr. Jen is a catalyst for assisting others, helping them remove the barriers that keep them trapped in a life they don't like, guiding them through one of her Coaching Programs to help them reach their own life goals. Her ultimate mission is to create a ripple effect by helping others live the life of their choice, so they can impact the one's around them positively too.