How Aroma Influences Mood
Jan 16, 2022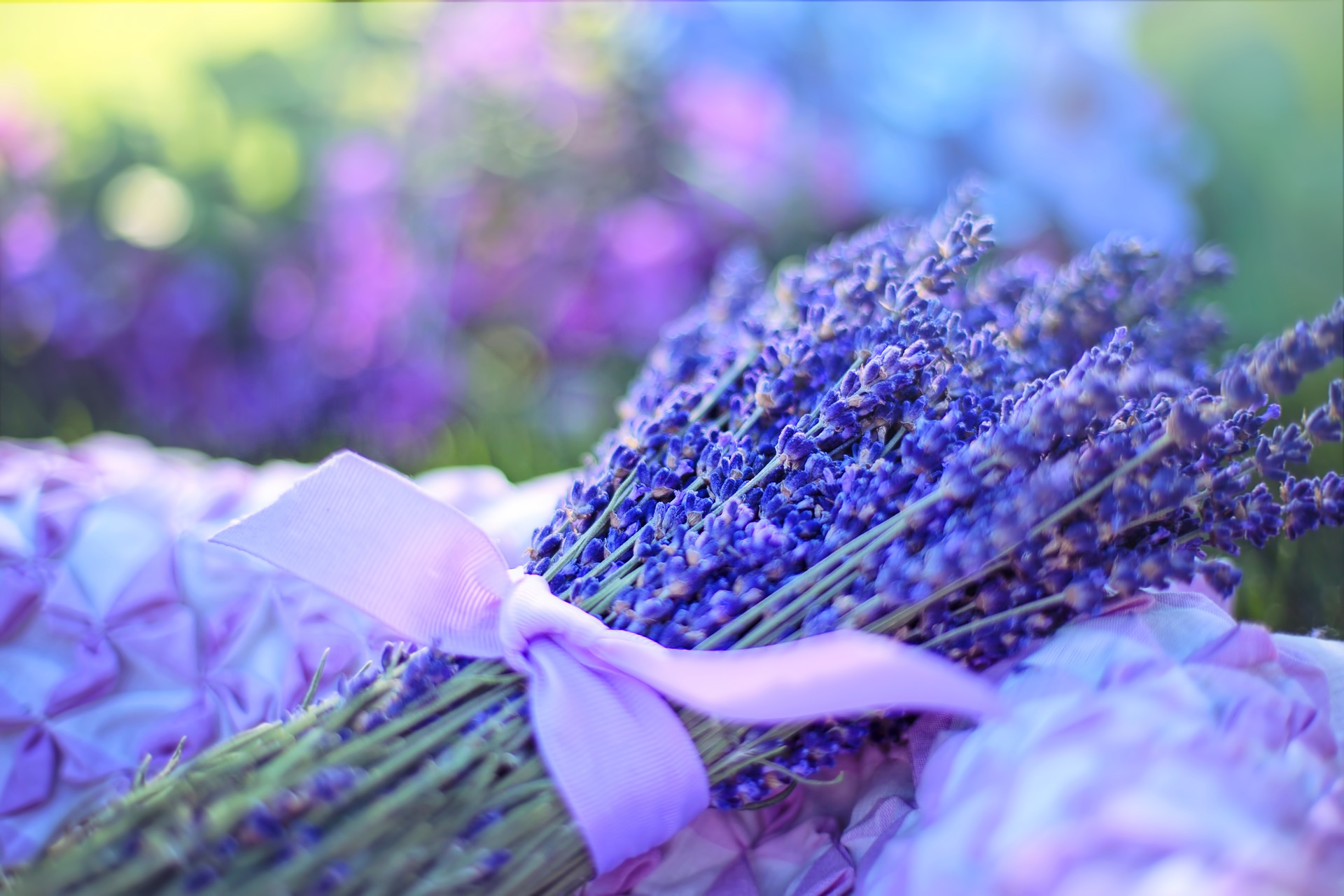 What is your favorite aroma and why? How does that aroma affect your mood and behavior?
My favorite aroma is the smell of coconut lotion. Why? Because my favorite place is the beach and I've linked the scent of coconut with the memory associated with my favorite place.
Another example would be the scent of Sunday dinner as I walked into my grandmother's house. It always gave me a happy and comfortable feeling when I was growing up. It was part savory and part sweet. Those specific spice and fruit aroma's today still give me that feeling even away from my grandmother's house because they are intrinsically linked in my mind as a memory with a good feeling.
Influenced by the Experience of Smell
Our emotional and mental state can easily be influenced by the experience of smell. This is because as we sniff an odor, the molecules penetrate the mucous membrane in the nose. The receptors on the hair-like cilia bind with the molecules and send a message through the olfactory nerves to the olfactory bulbs in our brain. From there the signal of the odor is passed to other parts of the brain, most notably the hippocampus and the amygdala.
The hippocampus is where our limbic system (or emotional processing) is located, where emotions, sexual arousal, memory, and even learning can take place. And the amygdala is where our emotions get tied to our memories. So, between the hippocampus and the amygdala, aroma and feelings get connected to evoke emotions subconsciously. Memories almost always invoke an emotion and if a scent is attached to a memory, it may be easy to invoke that emotion when you smell that reminiscent odor.
An Easy Way to Use Aroma
Essential oils, more specifically, have many compounds that may affect us through our olfactory system that are not always connected to memory per se, such as lavender being known to calm and relax, and lemon believed to invigorate. Here is an easy way to use aroma to help set the mood. We all know this to an extent, but why don't we take advantage of it?
Commercial businesses have figured this out to get us to buy more, or to make us happy when we are shopping. Cosmetic products use purposefully designed fragrances to elicit our purchase. Some stores brand their customer experience with a signature scent that is intended to get you to stay longer and shop more.
Candles, Potpourri and Essential Oils
Now that we know aroma can affect us, our emotions, and moods, and ultimately behaviors, let's use it to our advantage. We can light our favorited scented candles and put potpourri in our drawers and bathroom. But there is even more we can do!
Aromatherapists use the natural aroma of essential oils to promote feeling better in many ways, from energizing to motivating and relaxing to meditating. Over the past couple years, I was introducing aromatherapy and the positive effect that aroma could have on people by giving them "happy" essential oil recipes.
Combinations of essential oils in a diffuser, a mist, a bath, or a massage oil can do wonders for lifting or calming the spirit. My followers loved it! However, there were a couple dilemmas for my clients. One, buying multiple pure essential oils can get expensive. And since they wanted to have more than one mood, over time they would need to purchase multiple oils for many recipes.
A New Mood Aroma Experience
As I pondered the dilemma and wanted to make it easy for everyone to have this positive life experience, I came up with the idea of the New Mood Aroma subscription. This is a way they could get a new mood delivered to them every month. I took the guess work out of combining the oils and now have pure essential oil blends in personal inhalers. It's easy and convenient. Twist off the top and waft under the nose. I like to think of it as a way to carry a little self-care in your pocket or purse.
A lot of DIYers will still want to purchase all the oils and experiment with mixing the right ratios to elicit the intended aroma, but for the rest of us I'm excited to announce the New Mood Aroma subscription has launched.
This has been an exciting project for me that started with helping family, friends, and clients. Now I offer it to anyone that wants a way to breathe in happiness. Feel free to check it out at NewMoodAroma.com
Hearts & (gentle) Hugs,
Dr. Jen